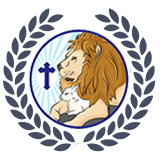 Educational & Spiritual Guidance
It is our goal that each of our students grow to maximize the attributes of power and grace through the intentional, high expectation of educational instruction, leadership development, and Christian doctrine.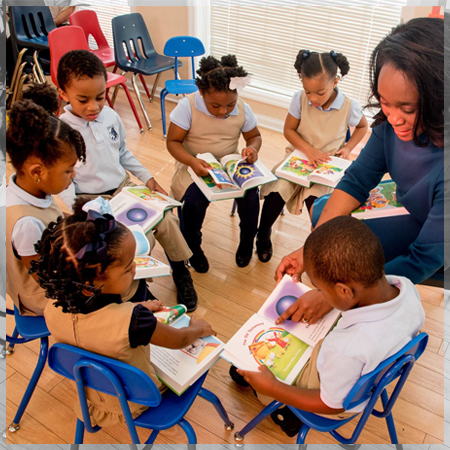 Curriculum
"Let the little children come to me and do not hinder them, for to such belongs the kingdom of heaven."
Matthew 19:14 ESV
We are strongly committed to our student's spiritual journey. We are proud of every student that decides to give their life to Christ. We are blessed to assist them in their spiritual journey.
Bible Curriculum: Abeka , Association of Christian Schools International(ACSI)
Chapel: Wednesdays Conducted by Pastor Gregory P. Stallworth, D.Min. PGPA Board Chairman
Scripture Recitation: Every Friday
School Scripture: 2 Corinthians 12:9 " But He said to me, My grace is sufficient for you, but My power is made perfect in weakness."
Pledges Recited Daily: Christian Flag, Bible, U.S. Pledge of Allegiance
Our Statement of Faith
At Power And Grace Preparatory Academy, we want to do more than just inspire our students to love academics. We also want to make a real and lasting impact in their hearts and lives. We strive to help them grow in character and wisdom and experience the greatest joy when we see Christ work directly in their hearts.
We Believe
the Bible, both the Old and New Testaments, was given by inspiration of God and is our only rule in matters of faith and practice.

in Creation, not evolution; that man was created by the direct act of God and in the image of God.

in the traditional Biblical definition of a marriage as between one man and one woman.

that Adam and Eve, in yielding to the temptation of Satan, became fallen creatures.

that all men are born in sin.

in the Incarnation, the Virgin Birth and the Deity of our Lord and Savior, Jesus Christ.

in His vicarious and substitutional Atonement for the sins of mankind by the shedding of His blood on the Cross.

in the resurrection of His body from the tomb, His ascension into Heaven and that He is now our Advocate.

that He is personally coming again.

in His power to save men from sin.

in the necessity of the New Birth, and that this New Birth is through regeneration of the Holy Spirit.

that salvation is by grace through faith in the atoning blood of our Lord and Savior, Jesus Christ.

that God is almighty and deserves our praise and worship. The method used to worship God is not as important as the fact that we do worship Him. We are created for the pleasure of God and to fulfill this purpose. God seeks true worshipers to worship Him in spirit and truth.
This statement of faith is a basis for Christian fellowship and that all born-again men and women who sincerely accept it can and should live together in peace and harmony by promoting the cause of Christ. School Scripture: 2 Corinthians 12:9