Strengthening Your Child's Skills
Homework is a great benefit and opportunity for children. It is not for new concepts, it is to strengthen and reinforce classroom skills that have been introduced on the road to mastery. Homework is essential for establishing study skills, routines, and time management skills. Students who complete homework at home each night have been proven to be more successful in the classroom. Please check your child's homework for accuracy and sign the homework sheet each night.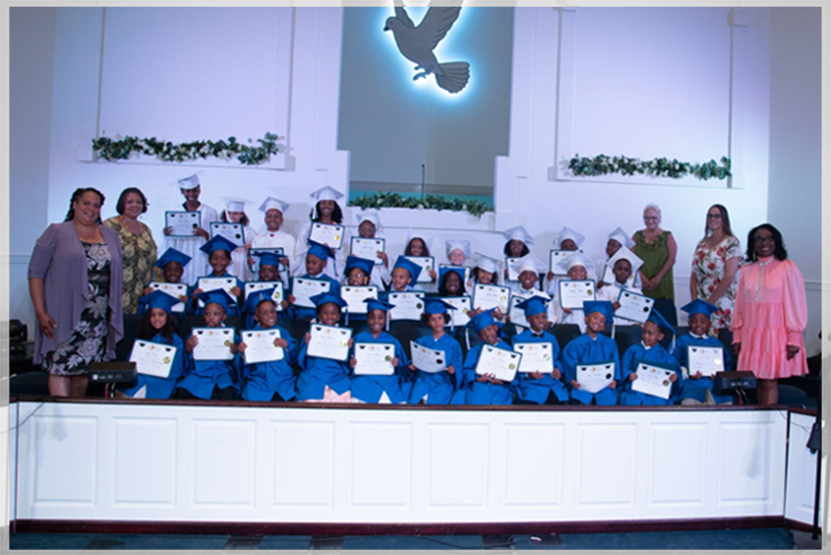 Check Folders Daily
Daily behavior sheets
Homework assignments
Weekly newsletters
Age-Appropriate Homework Chart
| Grade | Homework Time Frame |
| --- | --- |
| Pre-K 3 | 15 minutes |
| Pre-K 4 | 15 minutes |
| Kindergarten | 25 minutes |
| 1st | 25 minutes |
| 2nd | 35 minutes |
| 3rd | 35 minutes |
| 4th | 45 minutes |
| 5th | 45 minutes |
| 6th | 45 minutes |
After School
Allow for decompression time after school before completing homework. Here are some great questions to ask on the car ride home:
What was the best thing that happened today?
What challenged you today?
 Tell me something that you learned?
 What was your highlight of the day?
 Tell me about the craft you made?
 What was the nicest thing you did for someone else today?
Guidelines to Help!
Time to start- Decompression time
Set a scheduled time (suggestion time 4:30 pm)
A place to complete assignments
A list of materials needed to complete assignments (pencils, paper, crayons, computer, etc.)
Check all homework that has been already completed at school
Technology Resources
Pomodoro Techniques App
IXL
Starfall (for Pre-K 3)
Reading a-z
Kids.education.com
Reading is Key to Success!
By making reading part of a student's daily routine and mastering the simple phonics sounds your child will be well on their way to being a skillful reader! With reading children can visit places they have never been and explore new foods, hobbies, and ideas. Concepts that promote lifelong learning. Reading is vital to success in all subjects.
Is reading FUNdamental?
YES! We want to birth Reading Rock Stars at PGPA – It takes 15 minutes to reach reading fame!
Ways to make reading a part of your nightly routine:
Read to them!
Read with them!
Let them read to you!
Find familiar/favorite books
Check out books from the local library (350 Pageant Ln #501, Clarksville, TN 37040)
Sign up for imagination library at imaginationlibrary.com (Ages Birth-5)
Take turns reading a book with them
Let them read what they can to you
Create a special place in your home that you read each night
Look up audiobooks on Youtube
Record them reading
Make a reading fort